Dairygold
Dairygold prides itself on making the best quality spreads that have filled Irish fridges for over thirty years. The rich and delicious taste of Dairygold spreads straight from the fridge giving you extra time for what matters.
Check out our recipes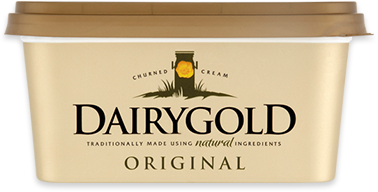 Dairygold Original
Ireland's favourite that spreads straight from the fridge. Traditionally made with churned cream and natural ingredients, combining to deliver a great tasting spread that makes food taste better. Available in 227g, 454g and 908g tub sizes.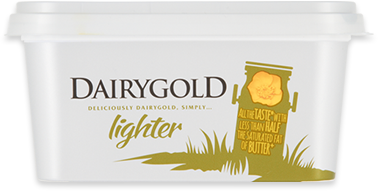 Dairygold Lighter
Everything you love about Dairygold, only lighter. All the deliciousness with less than half the saturated fat of butter. Available in a 454g tub size.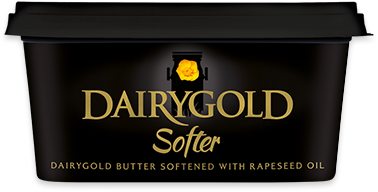 Dairygold Softer
A recent addition to the family, Dairygold Softer. Deliciously creamy Irish butter softened with rapeseed oil so it spreads straight from the fridge. Available in a 454g tub.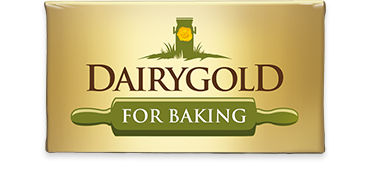 Dairygold Baking Block
Made with churned cream for the fluffiest cakes, the most scrumptious scones and picture perfect pastries.