Dairygold
At Dairygold, we take great pride in what we do, how we do it and who we work with. All our milk suppliers are local farmers, whose commitment and dedication to the animals, land and environment is reflected in the high quality of the milk they produce. Each Dairygold farmer has achieved 100% Sustainable Dairy Assurance Scheme certification and are Origin Green certified by the Irish Food Board.
Our cows eat the sweetest Munster grass and spend 300 days at pasture. Our milk is then churned to create the creamiest products with a delicious taste, made using natural ingredients. And with our NEW 100% recyclable packs, we really do enjoy Spreading the Goodness!
Check out our recipes
Dairygold Original
A family favourite. Dairygold Original is traditionally made using natural ingredients. It is churned to deliver a rich and creamy taste that is spreadable straight from the fridge. Enjoyed for over 30 years, Dairygold Original is available in 227g, 454g and 908g recyclable tubs.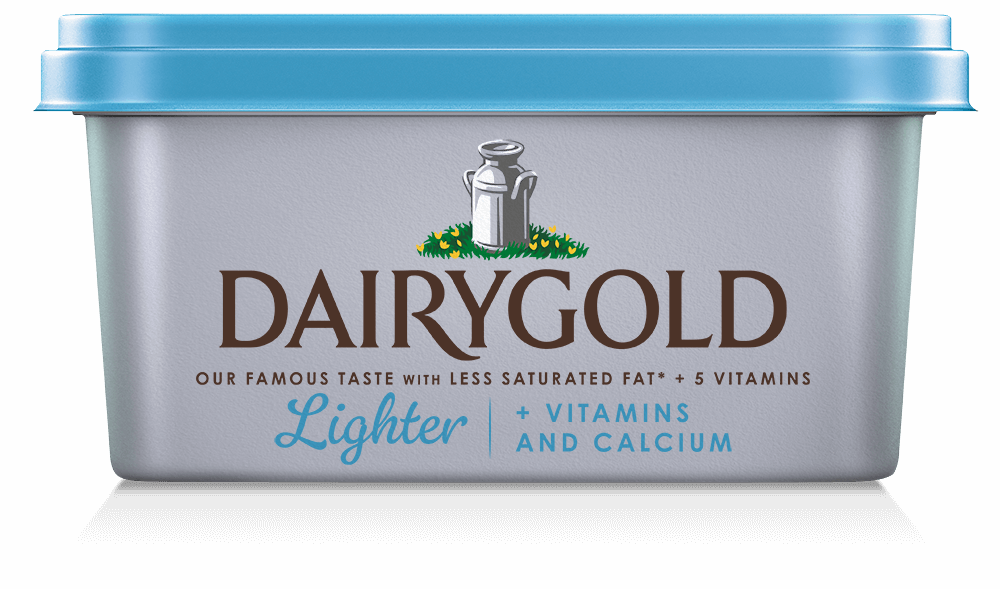 Dairygold Lighter
The Dairygold taste you love, only lighter. Dairygold Lighter has less than half the saturated fat than butter, and now with the addition of 5 vitamins and calcium. Available in a 454g recyclable tub.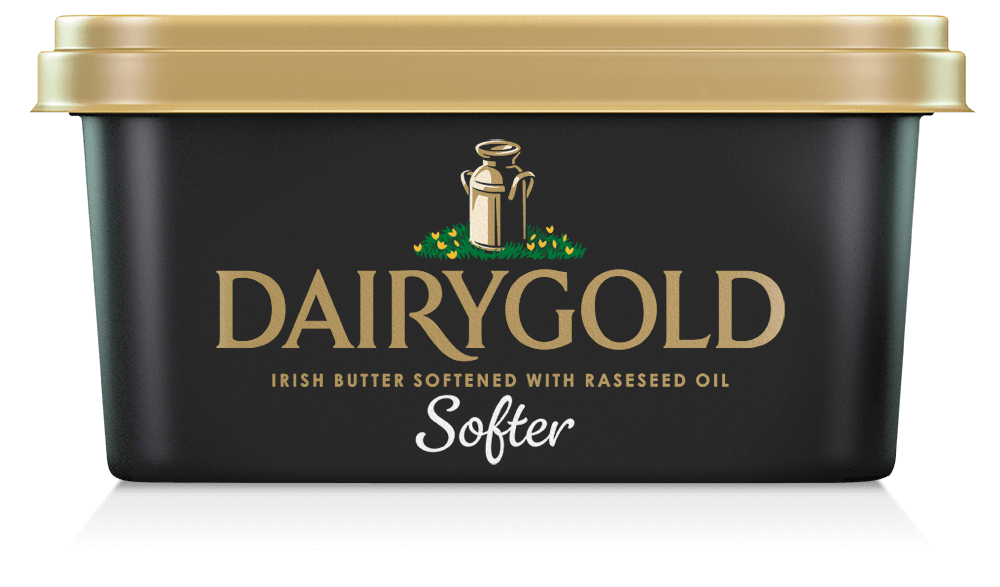 Dairygold Softer
Dairygold Softer is Ireland's favourite original spread softened with rapeseed oil to give it a luxuriously smooth texture! A deliciously, easy way to Spread the Goodness, Dairygold Softer is available in a 454g recyclable tub.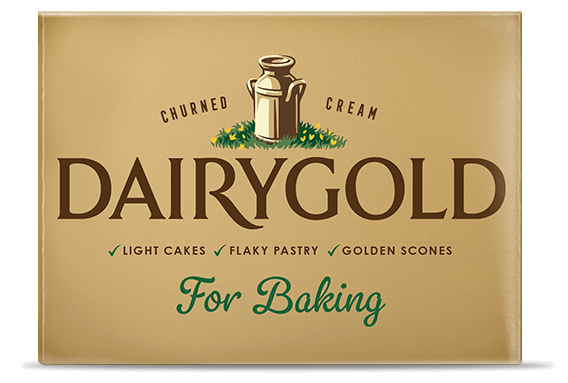 Dairygold Baking Block
Dairygold Baking Block has everything you love about Dairygold and is perfect for baking all the family favourites. Available in a 250g block.