Brownie Cake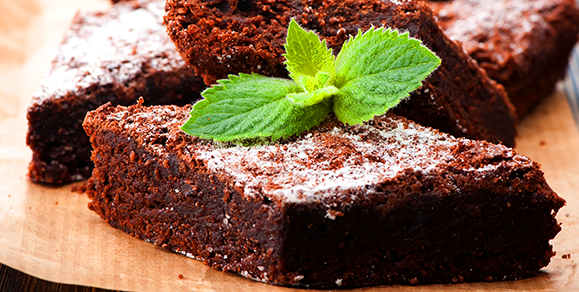 20mins
Chocolate lovers, beware! We have a delicious Brownie Cake that is sure to tempt you to keep it all to yourself.
Instructions
Preheat your oven to 160°C (Gas Mark 3).
Put the pecan nuts in a bowl and pulse with a blender or food processor a few times to chop them coarsely.
Melt the Dairygold and chocolate in a bain marie, or in a non-stick saucepan over a low heat.
Blend the eggs and sugar in a bowl for 10 seconds.
Gradually pour the melted chocolate and Dairygold into the bowl and continue blending until the mixture reaches a smooth consistency.
Add the flour. Blend for 15 seconds.
Add the nuts. Pulse about four times.
Pour the mixture into a well-buttered tin.
Bake for 20 minutes.