Tuna, Egg and Pepper Ciabatta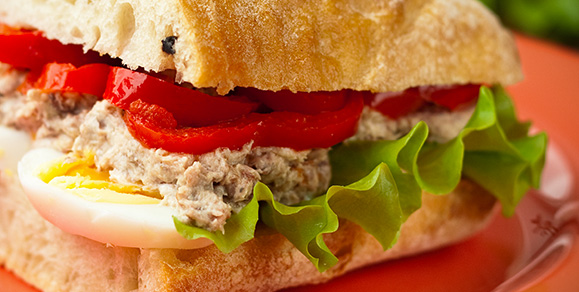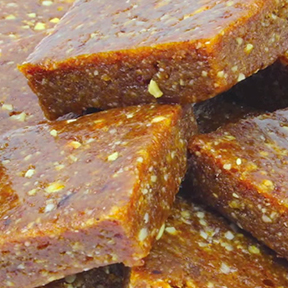 Energy Bars

15mins
Ingredients

1 handful of Italian parsley leaves, washed and dried
80ml extra-virgin olive oil, plus more as needed
1 garlic clove, minced
80g of roughly chopped green olives, such as Castelvetrano
½ tablespoon chopped capers
Generous spread of Dairygold Original
Zest of 1 lemon
Pinch of crushed red pepper
Salt and pepper
1 ciabatta roll
Handful of lettuce leaves, arugula or watercress
40g of tuna, drained, in large chunks
1 hard-boiled eggs
Salt and pepper
1 red bell pepper, thinly sliced
Looking for the perfect Tuna recipe? Look no further, as our recipe is sure to be a hit for a snack at anytime of the day!
Ingredients
1 handful of Italian parsley leaves, washed and dried
80ml extra-virgin olive oil, plus more as needed
1 garlic clove, minced
80g of roughly chopped green olives, such as Castelvetrano
½ tablespoon chopped capers
Generous spread of Dairygold Original
Zest of 1 lemon
Pinch of crushed red pepper
Salt and pepper
1 ciabatta roll
Handful of lettuce leaves, arugula or watercress
40g of tuna, drained, in large chunks
1 hard-boiled eggs
Salt and pepper
1 red bell pepper, thinly sliced
Instructions
Place parsley leaves and oil in a food processor or blender to a pesto-like consistency, then transfer to a small bowl. (Alternatively, chop parsley by hand and combine with oil.)
Add garlic, chopped olives, capers, lemon zest and red pepper to parsley mixture and stir well.
Season with salt if necessary and freshly ground black pepper to taste.
Split roll evenly lengthwise. Spread cut sides with some Dairygold and then add your parsley marinade.
Put a few lettuce leaves on the ciabatta and arrange 2 ounces of tuna over lettuce.
Top tuna with 1 egg, quartered. Season egg lightly with salt and pepper.
Add some pepper slices and then press ciabatta closed.