Traditional Shortbread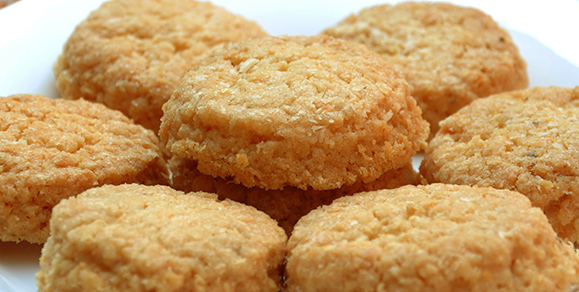 20mins
Ingredients

110g Dairygold Baking Block
55g sugar
110g plain flour
55g riceflour or cornflour
Think of shortbread and certain adjectives come to mind: words like yummy, crumbly and buttery for starters! This traditional shortbread recipe is simple to make, and the results are undeniably delicious with a good cup of tea.
Ingredients
110g Dairygold Baking Block
55g sugar
110g plain flour
55g riceflour or cornflour
Instructions
In a mixing bowl, cream the sugar and Dairygold Baking Block together into a pale, fluffy mixture.
Stir in both flours, one after the other, mixing everything together until you form a smooth dough.
Roll out your dough on a flat, floured surface until it's about 5mm thick.
Cut the dough into circles, stars, or whatever shapes you fancy, then place them on a baking sheet and pop into the fridge to chill for 30 minutes.
While they (and with a bit of luck, you) are chilling, preheat your oven to 170°C/325°F/Gas Mk 3.
Bake the shapes on their baking sheet for 20 minutes until golden.
Remove and allow to cool, before tucking in!