Epic Veggie Tacos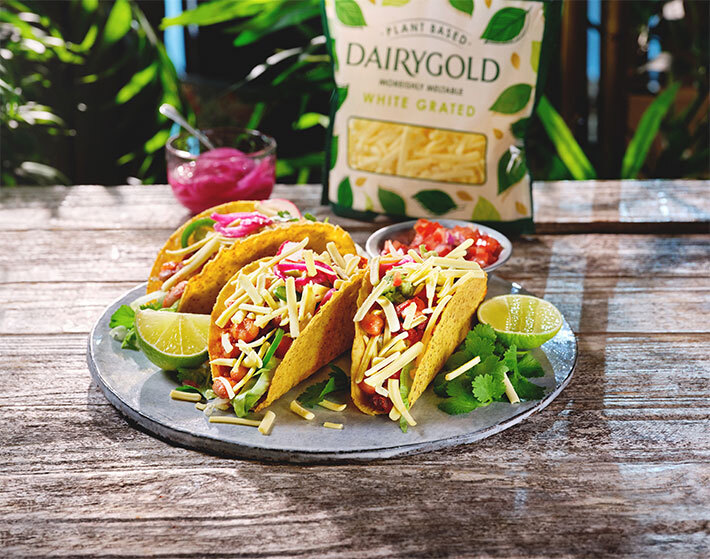 Ingredients

1 can refried beans
8 taco shells
1 Avocado
1 jar of salsa
Pickled onions
Shredded green cabbage (for extra crunch)
Dairygold Plant Based Grated
Jalapenos (optional)
Chopped fresh coriander
Lime wedges
Ingredients
1 can refried beans
8 taco shells
1 Avocado
1 jar of salsa
Pickled onions
Shredded green cabbage (for extra crunch)
Dairygold Plant Based Grated
Jalapenos (optional)
Chopped fresh coriander
Lime wedges
Instructions
Heat the refried beans in a saucepan for 5-6 minutes until piping hot. 
In the meantime, heat the taco shells as per instructions.
Once they're ready, assemble the tacos by spreading the refried beans down the centre of each. Top with fresh avocado, shredded green cabbage, salsa and pickled onions. 
Finish by generously sprinkling Dairygold Plant Based Grated, garnish with coriander and serve immediately with a wedge of lime.