Teacake Loaf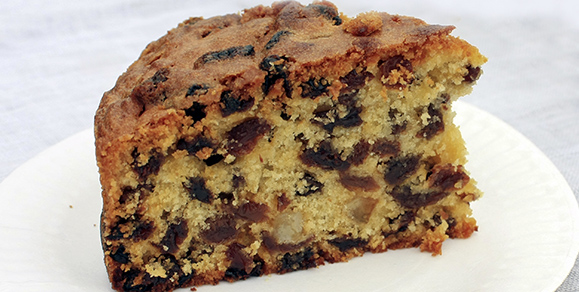 60mins
Ingredients

100g Dairygold Baking Block
150g self-raising flour
200g mixed fruit
100g brown sugar
2 eggs, lightly beaten
A pinch of mixed spice
A pinch of salt
We're not sure if teacakes are so called because they go so well with a cuppa, but that's our theory and we're sticking to it. This sweet, fruity bake is best served still warm from the oven, with Dairygold melting into each slice. Mmm… even writing this makes us want to put the kettle on!
Ingredients
100g Dairygold Baking Block
150g self-raising flour
200g mixed fruit
100g brown sugar
2 eggs, lightly beaten
A pinch of mixed spice
A pinch of salt
Instructions
Preheat your oven to 170°C/325°F/Gas Mk 3.
Line a cake tin with lightly buttered greaseproof paper, allowing some to overlap the edges.
Pour your mixed fruit into a saucepan, cover with water and bring to the boil.
Once boiling, reduce the heat and let the fruit simmer for 5 minutes.
Drain off the water and transfer the fruit to a large mixing bowl.
Add a softened 100g of Dairygold Baking Block, followed by the sugar, flour, spice, beaten eggs and a pinch of salt.
Once you've mixed all this together until well blended, pour the mix into your cake tin.
Bake in your preheated oven for an hour, then remove to cool – but not too much!